Commission Members
The Ethics Commission is an independent, bipartisan commission, comprised of six members, who are appointed by the Governor and subject to confirmation by the Ohio Senate to apply and administer the Ethics Law for state and local public officials and employees outside of the General Assembly and judiciary. The Commission was created upon the enactment of the Ohio Ethics Law in 1973. Commission members serve staggered, six-year terms.
Current Commission Members
---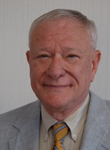 Merom Brachman, of Bexley, Ohio was elected as Chairman of the Ethics Commission in February 2022 and has served on the Ohio Ethics Commission for many years. Mr. Brachman is CEO of the OPC Polymers/Yenkin Majestic Corporation in Columbus. He previously worked as Chief of Staff for a United States Senator and for the Secretary of the Interior in Washington D.C. Mr. Brachman received his Bachelor's Degree and Master's Degree from Harvard University. He served in the United States Air Force and has been active on numerous public and community boards.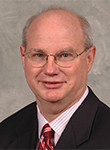 Mark A. Vander Laan of Cincinnati, Ohio was re-elected Vice Chairman of the Ethics Commission in January 2023 and has served on the Commission since April 2016. Mr. Vander Laan serves as Litigation Director to the Ohio Justice & Policy Center, which advocates for those who are incarcerated or who encounter legal roadblocks as a consequence of criminal convictions. He is also Of Counsel with Dinsmore & Shohl LLP law firm in Cincinnati, Ohio. He has 50 years' legal experience, including business and fiduciary litigation, white collar crime and investigations. In addition to his work at the law firm, Mr. Vander Laan teaches legal ethics as an Adjunct Professor at the University of Cincinnati College of Law and is very active in his community. Mr. Vander Laan graduated Cum Laude from Hope College in Michigan with a Bachelor of Arts Degree and his Juris Doctor from the University of Michigan Law School.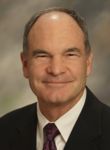 Bruce E. Bailey, of Westerville, Ohio was appointed to the Commission in January 2012. Mr. Bailey is a partner in the law firm Metz, Bailey & McLoughlin where he practices in public/municipal law, estate planning, probate/ trust administration, and non-profit law. He is a graduate of Wittenberg University and Capital University Law School. Mr. Bailey serves as Law Director of the City of Westerville and is an active member of the community serving on a number of public, non-profit and foundation boards.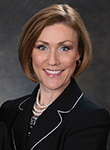 Megan C. Kelley, of Delaware, Ohio was appointed to the Commission in March 2016 and is currently serving her second term. Ms. Kelley is a licensed attorney and serves as the Executive Director of the Ohio Assisted Living Association, a statewide professional association representing senior living providers. Prior to that, she served as Vice President of Public Policy and Corporate Communications for National Church Residences, the nation's largest nonprofit provider of affordable senior housing and aging services. Megan began her career in public service working in the Ohio Legislature. After becoming an attorney, she worked primarily in private legal practice focusing her work in civil litigation.
Mary M. Ross-Dolen, of Bexley, Ohio, was appointed to the Commission in March, 2023. Dr. Ross-Dolen is a retired physician and serves on the board of her family's business, Highlights for Children, Inc. She is a writer of literary non-fiction and a community volunteer, having served on numerous non-profit boards. She received her BA from Wellesley College, her MD from Albert Einstein College of Medicine, and her MFA in Writing from Vermont College of Fine Arts.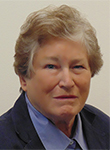 Elizabeth E. Tracy, originally from Tiffin, Ohio and a graduate of Heidelberg University, was appointed to the Commission in March 2014. She has been an active member of her community serving on numerous boards, including the International Visitors Council of Columbus and WOSU media stations. She is also a member of the Heidelberg University Alumni Council and the Columbus Bar Association Alliance which fosters understanding of the legal profession through education and community service. Most recently, Ms. Tracy served on the Ohio Board of Speech-Language Pathology and Audiology from August 2011 until her appointment to the Ethics Commission.
Executive Director
---
Paul M. Nick serves as the Executive Director of the Ohio Ethics Commission where he oversees the state-wide responsibilities of the Commission. Mr. Nick joined the Ohio Ethics Commission in 1995 and has previously served as the Commission's Chief Investigative Attorney where he supervised the Commission's investigations and as Investigative Counsel. Before joining the Ethics Commission staff, Mr. Nick served with the Columbus City Attorney's Office as an assistant city prosecutor and assistant city attorney in the civil division. Mr. Nick received his Bachelor of Arts degree in Economics from the University of Illinois, his Bachelor of Science degree in Forensic Accounting from Franklin University, and his Juris Doctor from The Ohio State University.